HGTV's Married To Real Estate is a reality Tv series that debuted on the network on January 13, 2022. It revolves around the professional ventures real-estate power couple Egypt Sherrod and Mike Jackson as they work on extravagant renovation projects. The first season of the show has already wrapped up, now fans are waiting for the show to return with Married To Real Estate Season 2.
When Is Married To Real Estate Season 2?
The first season of Married To Real Estate premiered on HGTV from January 13 to March 3, 2022. And fans have already started waiting for the news related to Married To Real Estate Season 2. Unfortunately, it was just yesterday when the first season of the reality series concluded. Therefore, there is not any official announcement yet regarding the renewal of the series for Married To Real Estate Season 2. 
However, based on the popularity and the fan response it has garnered with the inaugural season, we are more than hopeful that the series will return for at least one more season. Moreover, if other reality shows on the platform are any indication, viewers know that HGTV generally gives more than one season to its shows, such as 'Love It or List It,' Dave and Jenny Marrs.
And there is no shortage of renovation projects in Egypt and Mike's real-life hence there is already a lot of content to cover in a potential season 2. However, all these are just speculations at this moment. And we have to wait till anything is confirmed by the HGTV network.
Where Is Married To Real Estate Filmed?
Married to Real Estate Episodes were filmed in and around Atlanta, Georgia. Mike and Egypt have lived in the bustling metropolis for the past ten years. Egypt uses her real estate knowledge and financial background to assist families in finding affordable homes in Atlanta's coveted metro area. Egypt and Mike are remodeling a mid-century property in an Atlanta suburb in the first episode of the reality show. Some major scenes for the show were shot in Egypt and in Mike's home, which is also in an Atlanta suburb. The DIY queen and her husband turned their basements into a design studio, which viewers saw their work on and finished in the first episode.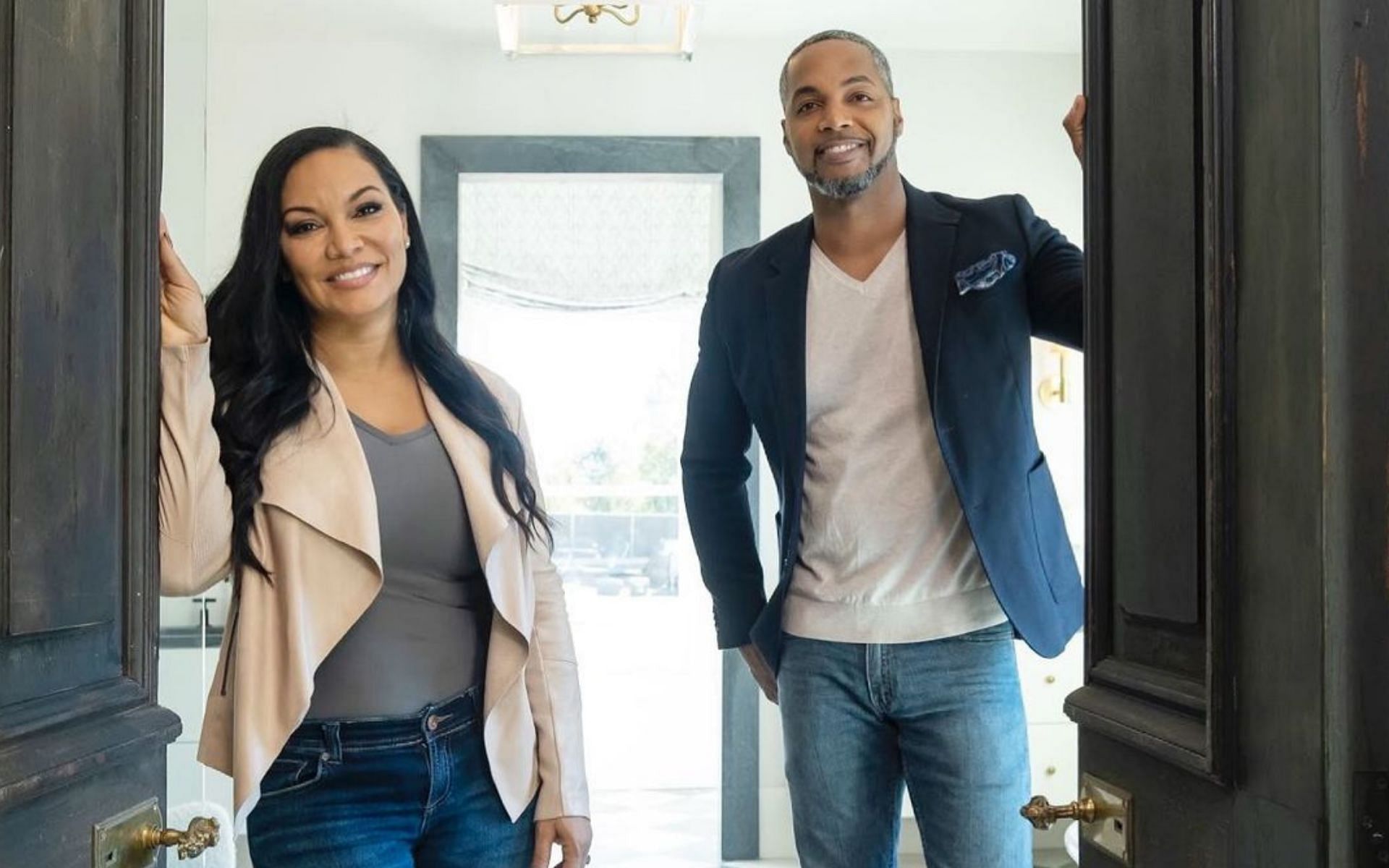 In the second episode, the trio refurbishes a home for two young parents in Marietta Square, a suburban community just minutes from downtown Atlanta. Viewers will also witness Canton, a suburb of Atlanta, and Grant Park. a historic Atlanta neighborhood noted for its Victorian houses and craftsman bungalows. Atlanta has grown in popularity as a filming destination for movies and television series throughout the years. It's also become a highly attractive real estate market, and we're looking forward to seeing more of the Big Peach on Married to Real Estate.
Also Read Love Is Blind Japan Season 2: Did Netflix Renew The Reality Show? What To Expect From It?