It seems the firefighters will respond to a man setting himself on fire in Station 19 Season 5 Episode 11. Moreover, Theo might find out about Vic's pregnancy while Sullivan will talk to Dr. Webber. He found a bottle of alcohol in Beckett's drawer, which is concerning. So, keep reading ahead to learn all you need to know about episode 11.
Station 19 Season 5 Episode 11 Preview: What Will Happen?
The eleventh episode of Station 19 Season 5 is titled "The Little Things You Do Together." The firefighters will try to save a man who sets himself on fire. Theo might find out from Andy that Vic is pregnant. Hence, he will try to prove his devotion to Vic in the next episode. Moreover, Sullivan will seek some advice from Dr. Webber, while Travis will have a big realization about his love life in episode 11.
A Quick Recap!
In the previous episode, Station 19 and 23 jointly organized a charity 10K marathon. Vic sat with Ben and Carina on the sidelines. She talked to Carina about having an abortion. Carina suggested waiting until six weeks for the surgery. 
Dr. Diana Lewis ran into Ben after he missed yet another session with her. She warned Ben that he wouldn't be able to go out on emergency calls without an evaluation. His custody battle for Pru was taking a toll on Ben. Theo ordered Andy to stay around Vic while Carina told Maya about her sperm bank appointment. But, Maya was too busy trying to impress Chief Ross.
Travis And Theo Get Stuck Inside The Haunted House
Elsewhere, in Station 19 Season 5 Episode 10, Travis and Theo responded to a house emergency. Travis revealed that it was the famous haunted house where the possessed mother killed her whole family. Theo tried to scare Travis when the latter heard a voice telling him to run. However, Travis felt that it was someone alive. While trying to find where the noise came from, they fell through the floor. 
Moreover, Andy found Vic at Dean's boathouse that she was selling. Vic had a breakdown and decided to go for a swim. She also told Andy that she was pregnant. As she jumped into the water, Andy had to pull her out. Jack and Carina were setting up the clinic when two injured women and a baby arrived. Carina recognized one of the women, and Ben stitched the other woman, Peggy's wounds. She reassured that her wife Dana fell with her baby.
Further, Travis and Theo discussed Vic while trying to find a way out. Maya and Sullivan also heard a voice at the house and found the first kid Tobias stuck in a fallen ceiling. The kid told that his brother Corey could be inside a trap door. Travis said that Theo left Vic when she needed him, and they ended up arguing. A little later, Theo apologized to Travis. Soon after, Corey fell through the ceiling.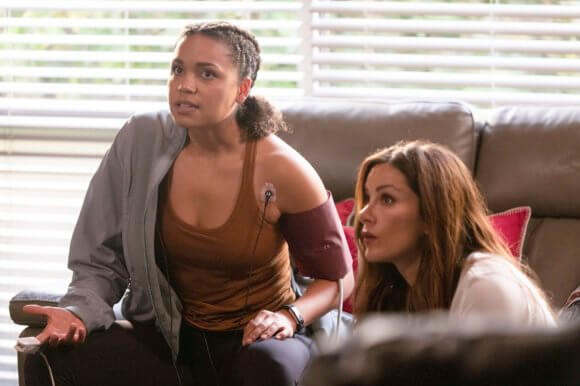 Andy Hangs Out With Vic While Ben Considers Calling Dr. Lewis For Pru
Furthermore, Andy told Vic that she had an abortion in high school and never told Ryan about it. Sullivan and Maya found the trap door and broke it down with an ax. Jack proposed that he could learn the things required to run a clinic. He wanted the clinic to be a safe space. Carina agreed to have half doctors and firefighters working together. Sullivan questioned Beckett's decision to send them in without clearing the house. 
Andy, Vic, and her cousin Michelle ate takeout together. Andy told Vic that she slept with Beckett to make her feel better. But Vic said she would just take the abortion pill and tell Theo about it. Jack told Ben that Dean wanted him to be a better version of himself for Pru. So, Ben called Dr. Lewis for a session. Jack offered his sperm for Maya and Carina's baby. Sullivan found a bottle of alcohol in Beckett's drawer while he was asleep in Station 19 Season 5 Episode 10.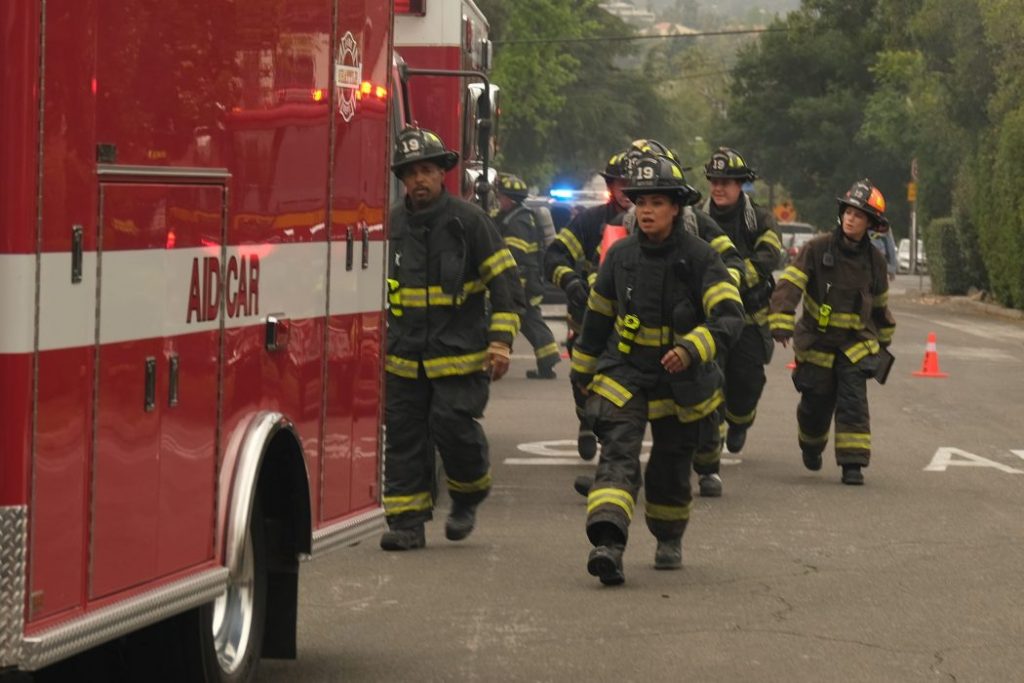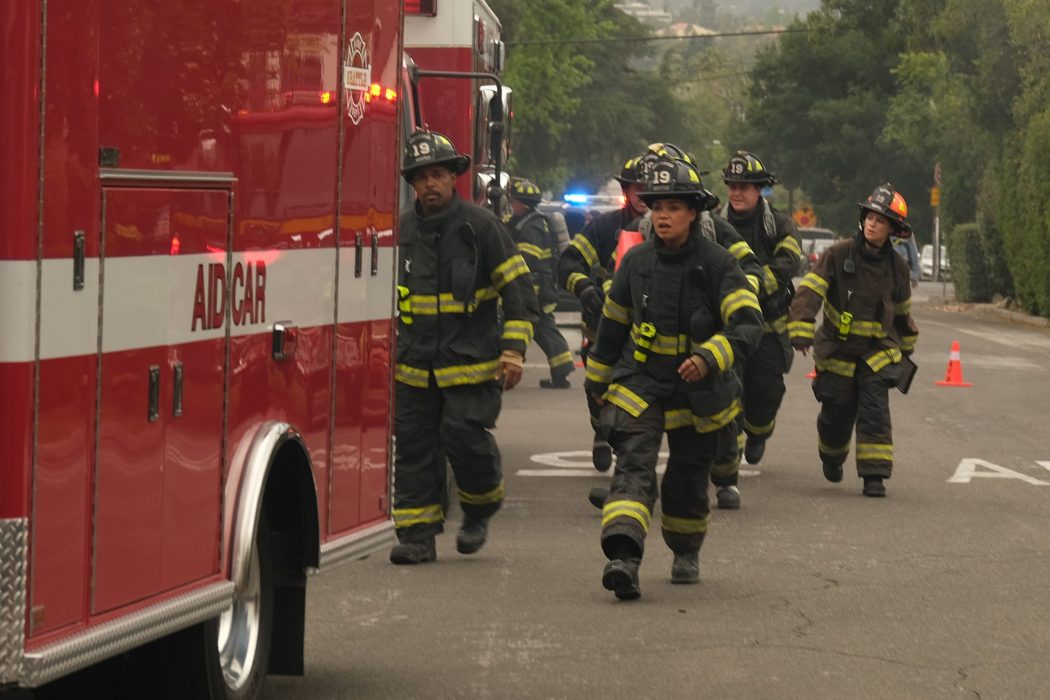 Station 19 Season 5 Episode 11: Airing Date
ABC will air Station 19 Season 5 Episode 11 on March 9, 2022. The network broadcasts a new episode weekly on Thursdays at 8:00 p.m. ET.
Where To Stream The Upcoming Episode Online?
If you miss ABC's broadcast, you can stream the latest episode on the network's official website and the ABC app. Moreover, season 5 is available to stream on DirecTV, Fubo TV, Vudu, Hulu+Live, Spectrum, iTunes, Xfinity, and YouTube TV. So, don't forget to watch the eleventh episode and stay tuned for more thrilling episode previews only on gotechbusiness.com.