War has finally begun as the Sons of Anarchy attacked the Mayans and killed most of their brothers. So now, in Mayans M.C. Season 4 Episode 7, the Mayans will come up with a plan to attack Sons and punish them. Further, in the upcoming episode, we will see how the rest of the Mayans will deal with their loss. They are in the middle of the war, and they have to map a plan wisely. Keep reading to know more.
Mayans M.C. Season 4 Episode 7 Preview: What Will Happen Next?
It looks like EZ will come up with a plan to take down the Sons. In Mayans M.C. Season 4 Episode 7 promo, we see a glimpse of JJ. Earlier this season, he visited EZ, and they had a casual conversation. But EZ was afraid to reveal that he was working with the US Government.
Now once again, JJ will return. He states in the promo that it looks like EZ was dodging him, and it won't be a good idea. Meanwhile, the M.C. will work on their plan to strike against the Sons. As for Angel, he will support Nails in dealing with his loss. Felipe has a word of wisdom with his son.
A Quick Recap!
The previous episode opened with the Oakland incident that created chaos in the Mayans Club. Well, nobody knew that someone would come out of the blue and attack them. Later Yuma Mayans arrived and learned that five of their brothers had died, including Coco. Soon the Mayans prepared a meeting to figure out who was behind all this.
Canche guessed in Mayans M.C. Season 4 Episode 6 that perhaps El Banquero might be behind this, but EZ wasn't a trustworthy person either. Soon everyone started bickering. So Alvarez tried to calm things down and asked the Mayans to look out of their charters while preparing for the next step. EZ realized that Alvarez wanted to avoid the war, but they were in the middle of it.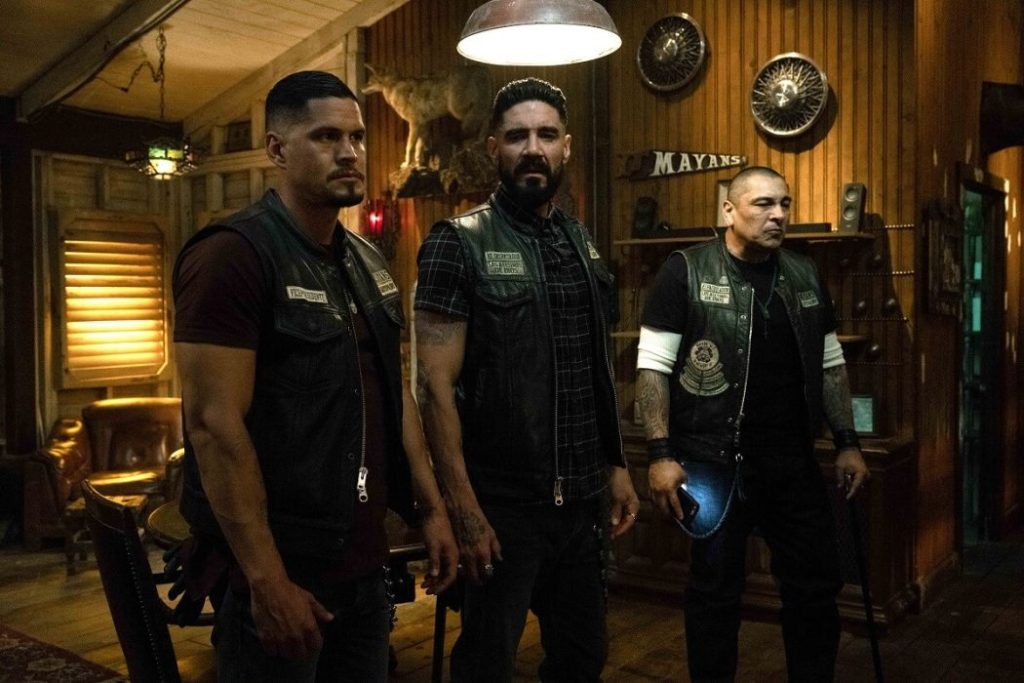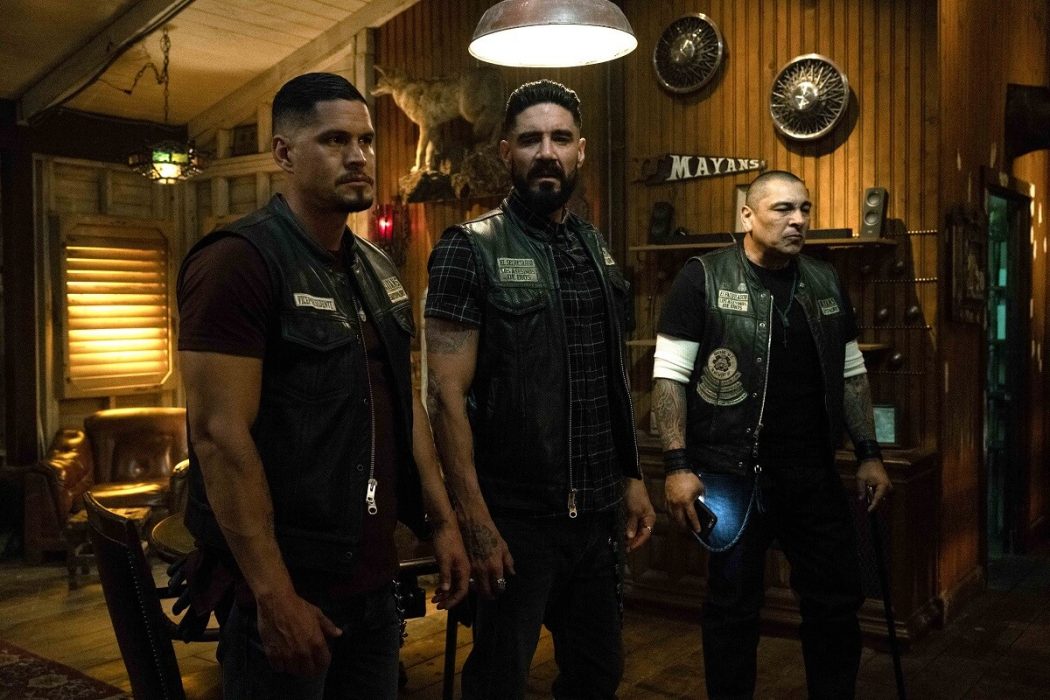 Meanwhile, Jess was in a tricky situation where she doubted her work to fill Sons Of Anarchy with the Mayans' information. Hank later exposed that Sons Of Anarchy attacked them. But Alvarez wanted to keep this information between them. Although the Mayans wanted to kill the attacker, they had just recovered from the civil war. EZ tried to talk to Alvarez, but he kept the information hidden.
As for Angel, he goes to Coco's place to confront his girlfriend Hope and daughter Letty. They both were sad but tried their best to cope with it. Back with EZ, he received a call from Emily, who warned him to stay alert as Marlon Buksar was investigating the case.
Mayans M.C. Season 4 Episode 7: Release Date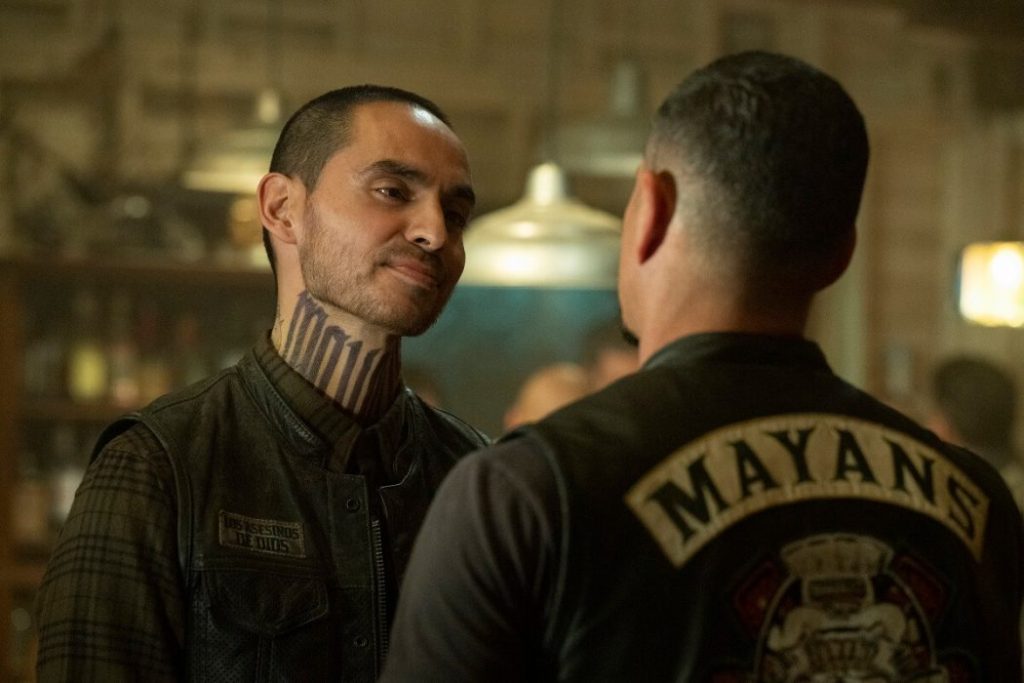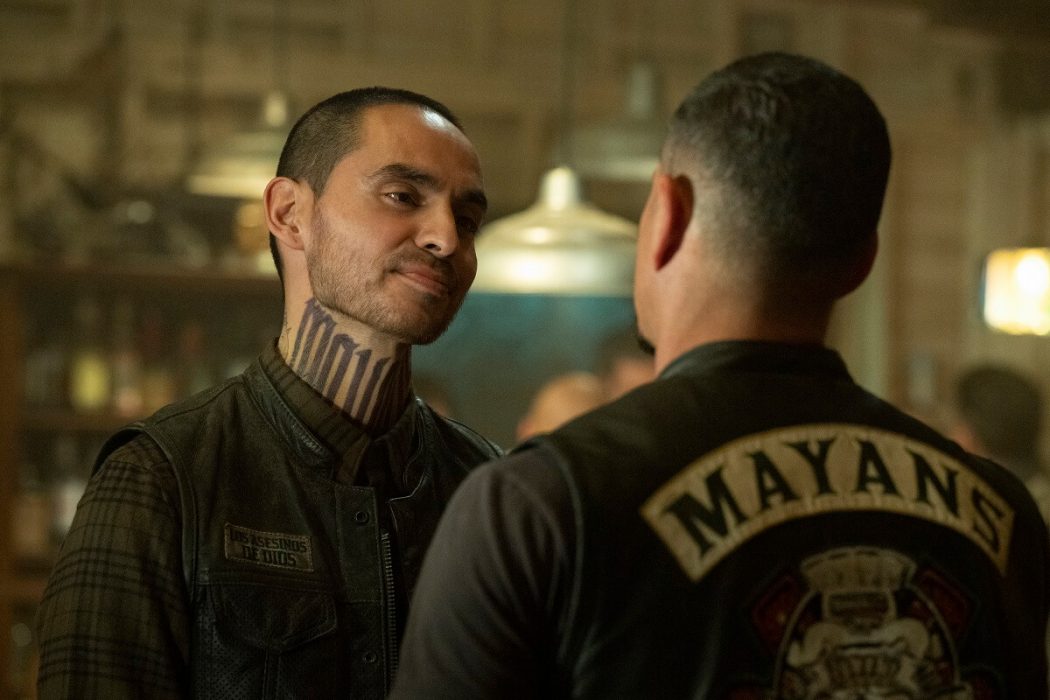 Mayans M.C. Season 4 Episode 7, titled "Dialogue With The Mirror," will air on May 24, 2022, at 10 pm EST only on FX. The all-new episodes follow a weekly release pattern airing every Tuesday night. Further, the show is also available to stream on Hulu the following day. Only three episodes remain to explore the finale, which will finally give closure to this war. Stay tuned. TechRadar247 will keep you updated.