It seems like the judges will be coming across a new line of products in Shark Tank Season 13 Episode 14. The sharks will be joined by Good American's CEO in the upcoming episode. They will come across a variety of beauty products and some convenience products. So, keep reading ahead to know all about episode 14.
Shark Tank Season 13 Episode 14 Preview: What Will Happen?
Good America's CEO Emma Grede would be a guest judge for Shark Tank Season 13 Episode 14. The products coming up ahead will be a beauty product chain formulated for melanin-rick skin. Moreover, a product used to get rid of diaper odor, products made out of an ancient superfood, and a way to help new moms with breastfeeding will be showcased.
A Quick Recap!
In the previous episode, two guys came up with the idea of transforming the workout space with "Kettle Grip." They wished to replace the dumbells from kettles. The duo was looking for $300k for a 10% stake in the company. During the questioning round, it was revealed that the kettle is more convenient for bodybuilders interested in pumping iron gear. The guys also had patent rights for their products. Robert Herjavev and Mark Cuban were not too impressed by the idea. Kevin offered $ 300k for a 20% stake. Lori offered the same amount of money for 20% in preferred stock. The deal closed at a counteroffer of 15%.
The second product in Shark Tank Season 13 Episode 13, was Calm Springs, a colored strip used to reduce anxiety and stress. The strip could be attached to your devices. It could be used to scratch and fidget away restlessness. The sharks found it hard to understand the concept initially, but Kevin felt that the product had sweet margins since they earned over two million in sales.
Although Mark and Daymond were not too keen on investing while Robert offered $300k and a 35% stake, while Kevin offered the same money with no stake. After tough negotiations, Robert retracted his offer. Finally, the entrepreneurs convinced him to bring the offer back to the table.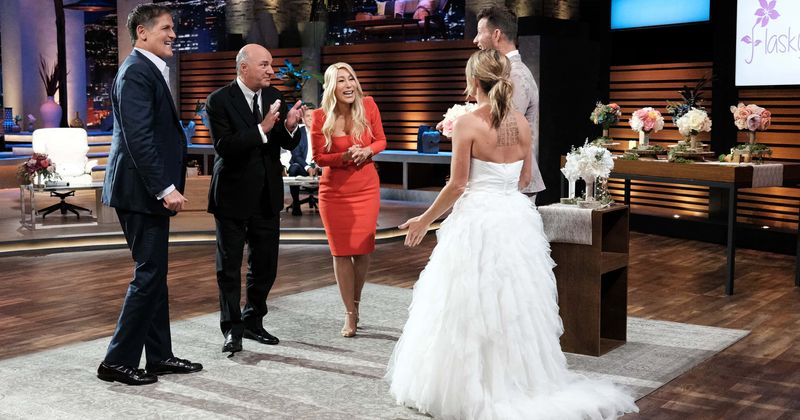 Next, the third company was OverE Chicken Coop. The company sells a proprietary modular coop to raise chicken, and could be assembled by two people. The guy asked for $1000k for a four percent stake. Lori was not impressed but was surprised to know that the company has $21 million in sales and $9 million from direct sales. However, the company suffered a lot due to the pandemic. Lori, Robert, Mark, and Daymond backed out, but Kevin was still interested. Eventually, the deal did not work out. Kevin also pulled his offer, and EverEZ chicken had to walk away empty-handed in Shark Tank Season 13 Episode 13.
Shark Tank Season 13 Episode 14: Airing Date
The show is returning after a month-long break. Finally, ABC will air Shark Tank Season 13 Episode 14 on February 25, 2022. The network will continue airing a new episode weekly on Fridays at 8:00 p.m. ET.
Where To Stream The Returning Episode Online?
If you miss ABC's broadcast, you can stream the latest episode on the network's official website and the ABC app. In addition, season 13 is available to stream on Hulu, Hulu+Live, Fubo TV, Sling TV, Philo TV, DirecTV Stream, and YouTube TV. So, don't miss out on the returning episode, and keep coming back for more informative episode previews only on gotechbusiness.com.