HBO Max's latest dystopian miniseries, DMZ, has recently premiered on the streaming platform. And after binging the four-episode debut installment, fans are eagerly waiting to know if the series will return for DMZ Season 2. But will that happen? Let us find that out-
Created by Roberto Patino, DMZ is inspired by Brian Wood and Riccardo Burchielli's Vertigo comic book series. A civil war breaks out in the USA, resulting in Manhattan becoming a demilitarized zone. The miniseries follows a New York City medic named Alma "Zee" Ortega, who rises as a symbol of hope in a demilitarized Manhattan Island. Meanwhile, she desperately searches for her son, who wandered off instead of staying with her during their evacuation from Manhattan in America's second cold war. Ortega bravely treads her way through dangerous situations in order to find her lost son. 
Alma's ex is Parco Delgado, the leader of the Spanish Harlem Kings. He controls a part of upper Manhattan. Alma's son works as an assassin for Parco and goes by the name Skel. She entered the DMZ eight years ago to find her son and ends up becoming a symbol of hope for the people of Manhattan. 
DMZ Season 2: Patino Excited About Future Installments!
Recently, creator Patino teased a possible second installment coming very soon. While talking to Bleeding Cool, Patino revealed that there is an absolute chance of future installments of DMZ. Patino explained that the world of Vertigo comics is quite huge, and the future installment could explore the incredible characters of the DMZ world. Patino added that the miniseries format is the perfect way of exploring these characters and their interesting story.
Roberto said that there is absolutely enough room for expansion. He has mentioned a number of times that the DMZ world is massive. Patino even compared the miniseries format as a four-hour movie experience which is perfect for the stories that he is looking to tell. Hence, the showrunner seems to be excited about the second installment.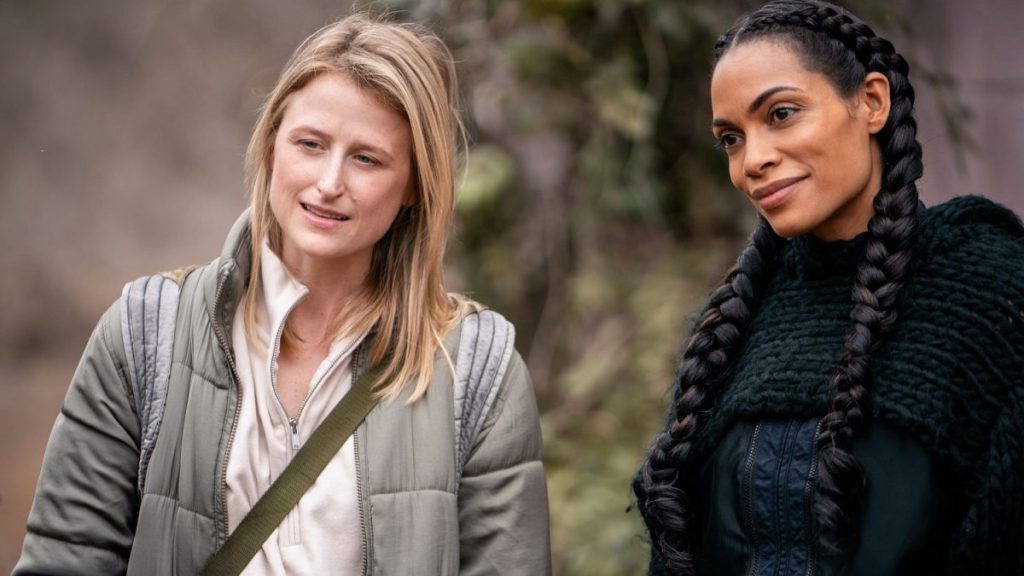 However, HBO Max is yet to announce a second installment yet. The miniseries has received mixed reviews during the first week, with a 5.4/10 IMDb. So, it looks like the streaming platform will wait for a little while before making a decision about the show's future. However, Roberto's enthusiasm suggests that he might return to tell another story with DMZ Season 2.
What To Expect?
The dystopian series is not an exact adaptation of the comic book. DMZ tells the original story that is set in the world inspired by the comic. Matthew Roth is the protagonist in the book, and Zee is his love interest and moral compass. Patino's adaptation also ignored Matthew and told the story from Zee's perspective. 
Patino will look to do something similar in the second installment. He will look to focus on a different character this time around after a thrilling end to the first installment. We can expect to see a lot of action and drama coming ahead in DMZ Season 2.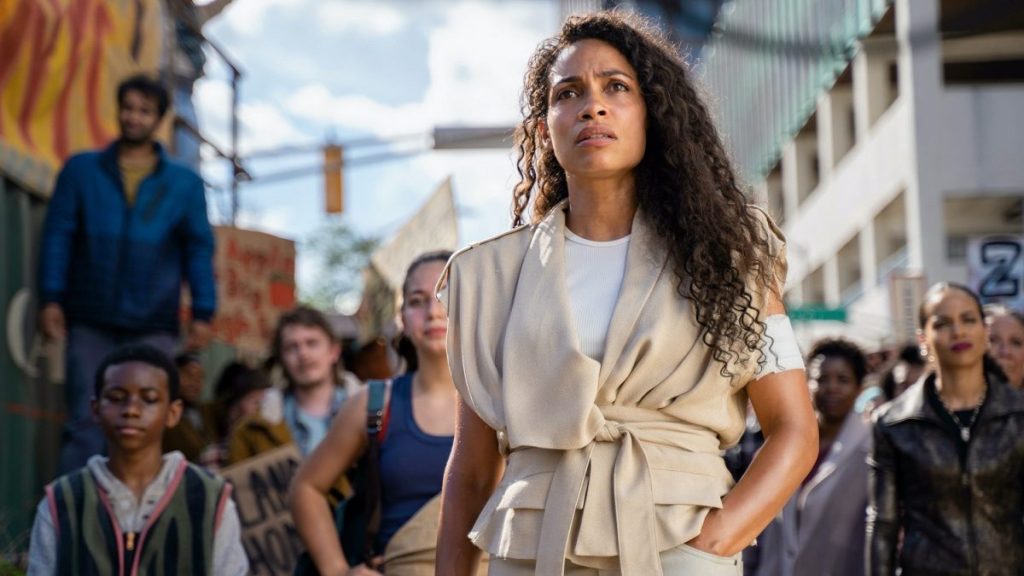 Who Will Appear In The Next Season?
If the show returns for a second run, we can expect the lead cast members like Rosario Dawson as Alma Ortega, Benjamin Bratt as Parco Delgado, and Freddy Miyares as Skel. In addition, Hoon Lee, Jordan Preston, and Venus Ariel are also expected to join the cast. Moreover, we can expect to see some new cast additions in DMZ Season 2.
DMZ Season 2: Release Date
HBO has not renewed the second installment yet. If the network renewed the secnd season before the first half of 2022, we could expect to see DMZ Season 2 at the end of the year. So, stay tuned for more thrilling updates about your favorite TV shows only on gotechbusiness.com.
Also Read The Doors of Stone: WAIT IS OVER! Release Date Out