It seems like Neville and his crew will be investigating yet another mysterious case in Death In Paradise Season 11 Episode 7. They will be called to solve a murder mystery where a rap artist gets shot and killed duri0ng a soundcheck. Moreover, Marlon will discover some personal connection with the case in the upcoming episode. So, keep reading to learn all the details about the seventh episode.
Death In Paradise Season 11 Episode 7 Preview: What Will Transpire?
Neville and his team would be investigating the murder of a rap artist in Death In Paradise Season 11 Episode 7. The reggae rap artist is shot and killed during a soundcheck for a concert. As Neville digs deeper, he begins to uncover some deeper conspiracies associated with the artist's killing in the upcoming episode. Moreover, the situation might get more complicated for Marlon when he discovers a personal connection with the crime. He will have to keep himself calm and do his job at all costs to find the culprit.
A Quick Recap!
In the previous episode, several people, including Eve Wilding, gathered at St Marie to scatter the ashes of their friend. During her stay at the hotel, Eve went outside and called the police to report a murder. Soon after, Neville and the team rushed in to respond to Eve's call. However, they found her strangled and dumped in the swimming pool. Luckily, Naomi jumped into the pool and managed to revive Eve, who was still unconscious. 
Elsewhere, in Death In Paradise Season 11 Episode 6, while Eve was unconscious, the team wondered whose murder she was trying to report as they found no dead body. They also tried to find out how Eve ended up in the pool as the only way to reach the pool was through the room. The situation was more complicated as none of the suspects left each other's side. Neville investigated the case until Eve woke up and told them about the whole incident.
Further, Neville was annoyed with his sister Izzy's presence on the Island. Darlene was distracted was by someone who failed to deliver the wedding table toppers. However, she discovered a lead that helped to break the case wide open in Death In Paradise Season 11 Episode 6.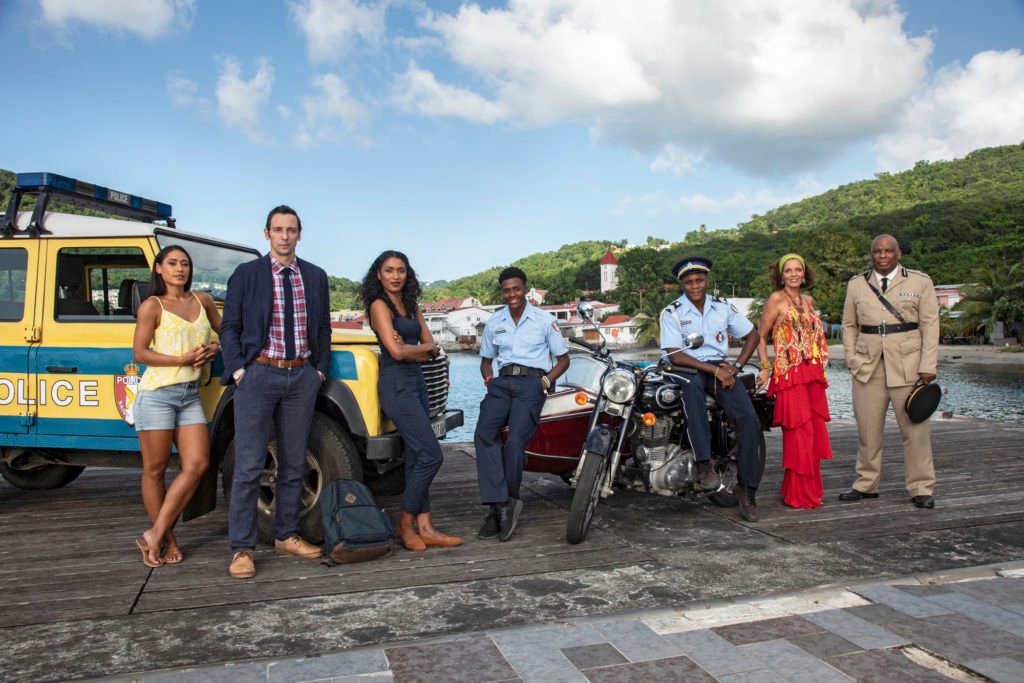 Death In Paradise Season 11 Episode 7: Airing Date
BBC One will air Death In Paradise Season 11 Episode 7 on February 18, 2022. The network broadcasts a new episode weekly on Fridays at 9:00 p.m. ET. In addition, the current season will feature a total of ten episodes. And, fans can stream season 11 online on the network's official website. So, don't miss out on the seventh episode and keep coming back for more thrilling episode previews only on Techradar247.com.