It seems like Ha-Kyung, and Si-Woo will find it hard to hold their affections at the office in Forecasting Love And Weather Ep 5. However, their urge to hold each other might lead to their secret coming out in the upcoming episode. So, keep reading ahead to learn all the essential details about the fifth episode.
Forecasting Love And Weather Ep 5 Preview: What Will Transpire?
Si-Woo received a surprising call at the end of the previous episode. It turns out that Yu-Jin called him, and the duo will have a serious conversation. While they talk, Ki-Jun arrives and sees the two talking. He warns Si-Woo about his association with Ki-Jun's wife. While Si-Woo and Ha-Kyung have decided to keep their relationship a secret, the couple cannot get their hands off each other at the office. Their colleagues will almost catch them hugging in the Forecasting Love And Weather Ep 5.
A Quick Recap!
Ha-Kyung and Si-Woo were uncomfortable around each other at the office in the previous episode. They stayed distant while Ha-Kyung kept giving Si-Woo difficult tasks. Their colleagues felt that Si-Woo might have done something again to make Ha-Kyung mad, and hence she was punishing him. Moreover, Yu-jin was tasked to write an article on the absence of fog advisors in the Koran Meteorological Administration. Yu-Jin sought Ki-Jun's help, but his boss had yelled at him moments before. Ki-Jun was in a bad mood, and the two ended up arguing with each other until the end of the day. 
In the evening, Yu-jin ran into Ha-Kyung and asked her for help in writing the article. Ha-Kyung answered all of Yu-Jin's questions professionally regarding the issue. An irritating reporter approached Ha-Kyung the following morning as she stormed into Yu-Jin's office. Sadly, in Forecasting Love And Weather Ep 4, Yu-Jin could not present Ha-Kyung's ideas well and also did not check some of the facts either. Ha-Kyung also mentioned the details that Yu-Jin needed to find before publishing a misleading article. 
Further, Ki-Jun intervened in the argument between Yu-Jin and Ha-Kyung. He told that Ha-Kyung was right, which led to a big fight between Yu-Jin and Ki-Jun. Elsewhere, Ha-Kyung's mother was seeing a matchmaking agency to find her a wealthy man. Ha-Kyung found out about it and decided to leave the house. She packed her bags and warned her mother that Ha-Kyung would not return until she canceled the matchmaking subscription.  
It was also revealed that Ha-Kyung and Si-Woo admitted their feelings for each other. They decided to continue seeing each other during their encounter outside the chicken restaurant. However, they decided to keep their relationship a secret. Hence, Ha-Kyung had been giving Si-Woo a hard time at the office so their colleagues would not find the truth. However, things got tricky when Si-Woo received an alarming call at the end of Forecasting Love And Weather Ep 4.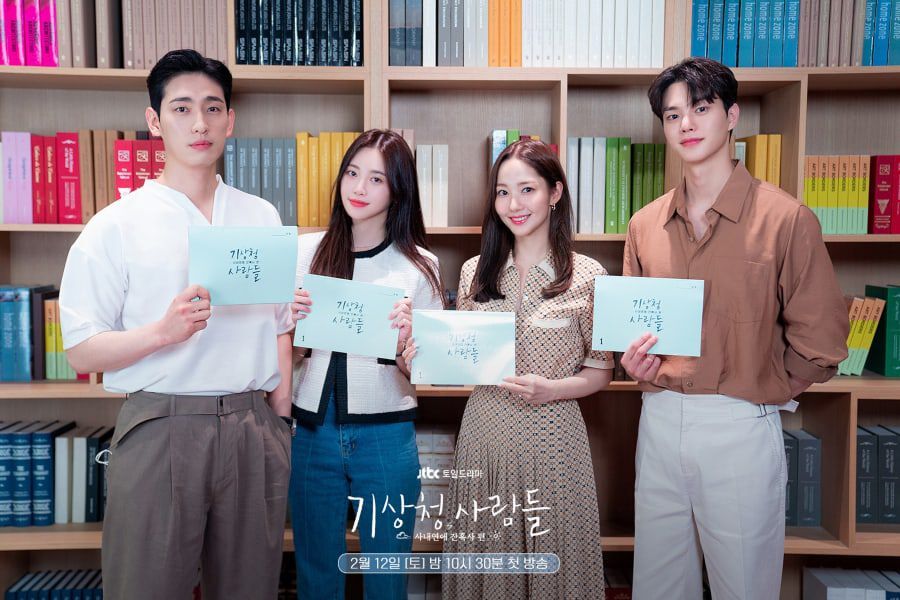 Forecasting Love And Weather Ep 5: Airing Date
JTBC will broadcast Forecasting Love And Weather Ep 5 on February 26, 2022. The network airs two new episodes weekly on Saturdays and Sundays at 10:30 p.m. KST.
Where To Stream The Fifth Episode Online?
International viewers can stream the latest episode on Netflix and Dramacool. So, don't miss out on the fifth episode, and keep coming back for more informative episode previews only on TachRadar247.com.