It seems like Gary and Maggie will take a trip together in A Million Little Things Season 4 Episode 9. With this, Gary will get to know Maggie better during the trip. Katherine will get a visitor from her past, while Rome will need Eddie's assistance. Meanwhile, the show is finally returning after a mid-season break very soon. So, keep reading to know all the details about the ninth episode.
A Million Little Things Season 4 Episode 9 Preview: What Will Happen?
The ninth episode of A Million Little Things Season 4 is titled "Any Way the Wind Blows." Gary and Maggie will be taking a trip to Albany. He will learn some unknown facts about Maggie during the trip. Moreover, Eddie will help Rome in his time of need, while Regina will decide to set some boundaries for her father.
On the other hand, Katherine will reunite with someone from her past in the ninth episode. It will be thrilling to witness how this surprise visit turns out to be for Katherine.
A Quick Recap!
In the previous episode, Maggie realized that one of her former students named Justin was her stalker. However, Justin had committed suicide. So, she believed that the man who had been sending her things had Justin's diary. Moreover, Maggie accidentally told Cam that she loved him while leaving. On the other hand, Gina and Rome tried to get intimate, but he was distracted by thoughts of Cassandra and work. 
Elsewhere, in A Million Little Things Season 4 Episode 8, Eddie joined Sophie in her MMI audition and presented a new song. Liam showed up at Gary's apartment and revealed that he was moving in with Gary. Gina told Rome that she felt a connection between him and Cassandra. Rome took it personally, and his overreaction led to an argument.
Justin's mother called on a TV show and blamed Maggie for her son's death. However, the channel cut Meredith's call. Liam's father, Stephen, was frustrated that he was living in Gary's shadow. He mentioned that darcy was on bedrest and discussed what was wrong with Liam.
Further, Gina and Eddie discussed his connection with Delilah and their plans for marriage. Maggie's program was pulled off the air temporarily. Sophie bonded with Anna and invited her to the dinner that Eddie planned for them. Sophie's parents trapped Eddie and Anna and went on an audition for another brand as MMI was not her dream anymore.
Gary saw the post with maggie while packing away the last of Darcy's stuff. Soon after, Maggie called him to lend her his car while he thought about her. However, he ended up driving to meet Meredith in A Million Little Things Season 4 Episode 8.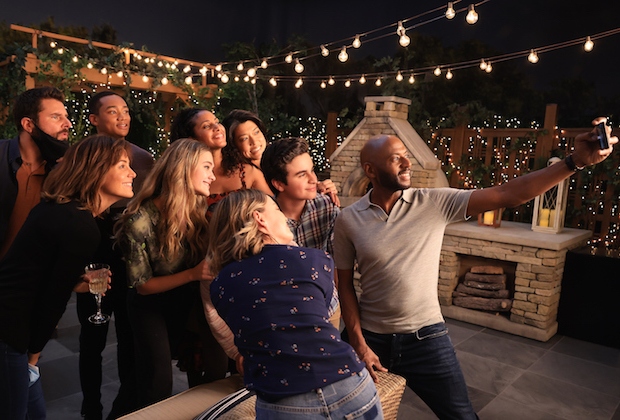 A Million Little Things Season 4 Episode 9: Airing Date
The show is returning after a mid-since break since the previous episode aired on December 1, 2021. Finally, ABC will air A Million Little Things Season 4 Episode 9 on February 23, 2022. The network will continue airing a new episode weekly on Wednesdays at 10:00 p.m. ET. Additionally, the fourth season will feature a total of 20 episodes.
Where To Stream The Returning Episode Online?
If you miss ABC's broadcast, you can stream the latest episode on the network's official website and the ABC app. Moreover, the current season is available to stream on Fubo TV, DirecTV, Hulu, Vidgo, YouTube TV, and Hulu+Live. So, don't miss out on the ninth episode, and stay tuned for more thrilling episode previews only on gotechbusiness.com.