It seems like the family would be worried about Christina taking a new job in Bob Hearts Abishola Season 3 Episode 14. They try to be supportive of Christine until they find out that she is going to a more successful rival company. Hence, Dottie and the family will try to get their daughter back in the upcoming episode. So, keep reading to learn all you need to know about episode 14.
Bob Hearts Abishola Season 3 Episode 14 Preview: What Will Happen?
The fourteenth episode of Bob Hearts Abishola Season 3 is titled "Every Subpoena is a Tiny Hug." Christina takes up a new job at a sock startup. The family will be supportive of her decision until they discover that the new firm is more successful than Bob's MaxDot. The family will realize that they have given their competitor a helping hand to become more successful. Hence, Dottie will vow to do anything to get her daughter back in episode 14.
A Quick Recap!
In the previous episode, Bob and Abishola became extremely frustrated with Ebunoluwa and Dottie's annoying presence in their home. Bob abruptly asked the mothers to give him and Abishola at least one private night per week. Bob's request leads the mom's his siblings, Goodwin, Kofo, Kemi, and Gloria, to think that the Wheelers needed time to conceive. However, Abishola has no interest in having another child while Bob would have loved to have a child with Abishola. But, the family was unaware that Bob and Abishola wanted some time together without the moms. 
Further, in Bob Hearts Abishola Season 3 Episode 13, Abishola left the house after finding out what their family was thinking. She went to the wine war, and Bob tracked her down. Abishola told him that she was not ready to have a child. She knew that Bob would love to be a dad. Hence, Abishola was not completely against the idea of having a child with Bob.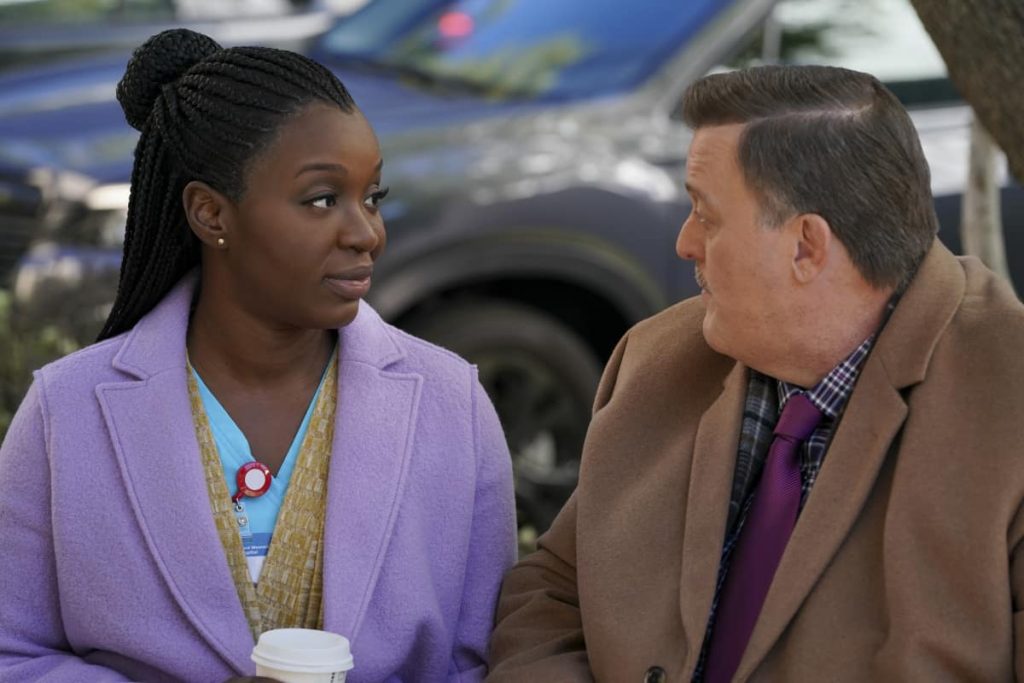 Later, in the tag scene, Christina and Doug were sucking up to Goodwin, thinking he would take MaxDot after Bob and Abishola have a kid. However, Kofo took the long view, leaving Goodwin's position uncertain in Bob Hearts Abishola Season 3 Episode 13.
Bob Hearts Abishola Season 3 Episode 14: Airing Date
CBS will air Bob Hearts Abishola Season 3 Episode 14 on March 7, 2022. The network broadcasts a new episode weekly on Mondays at 8:30 p.m. ET. And each episode of the current season will have about 25 minutes of estimated runtime.
Where To Stream Episode 14 Online?
 If you miss CBS's broadcast, you can stream the latest episode on the network's official website and Parmount+. Moreover, season 3 is available to stream on Fubo TV, YouTube TV, Xfinity, and Hulu+Live. So, don't forget to watch episode 14 and keep coming back for more informative episode previews only on gotechbusiness.com.