Deadly Class Season 2: In 2019, Syfy released the first season of Deadly Class. The American Tv drama created by Rick Remender and Miles Orion Feldsott is based on the eponymous comic book series. The teen drama series set in the 1980s revolves around a young boy named Marcus. He is sent to King's Dominion, a private school notorious famous for making evil criminals.
The first season of the series ended with a dire cliffhanger. So naturally, fans have been eagerly waiting for Deadly Class Season 2 to answer their question. However, the show has been in the hanging since 2019. So let's discuss what we know about the second season.
Deadly Class Season 2 Is It Renewed?
Syfy released the first season of Deadly Class on January 16, 2019. Even though the first season of the series left its mark, Syfy canceled the show after the first season in June 2019. We know that showrunner Rick Remender already crafted the story for Deadly Class Season 2. Therefore the decision to cancelation came as a complete surprise.
Shortly after the cancelation, Rick and prominent cast members made efforts with other networks like Netflix and Hulu to pick up the series for more seasons. Unfortunately, the show has not been pickup by any streaming network as of now.
Will Maria And Marcus Survive?
Marcus and Maria escape the apartment only to find themselves before the cartel's gunsights after escaping Chester's anger and his crew of brutal hillbillies. Marcus is holding Chico's severed head, proving to El Alma Del Diablo that Maria murdered his son, which makes their odds even worse. As previously stated, Deadly Class season two would have begun with an adaptation of the majority of the 12th issue. In that, Maria and Marcus flee the cartel's men and Chico's enraged father. Unfortunately, given the program may have changed several important events, how things would've played out from there is a mystery.
How Will Petra And Billy Take Lex's Death?
Deadly Class finished on a dramatic cliffhanger as one of the cartel's hitmen shoots Lex in front of Marcus and Maria. It's unclear if Lex lives or dies. But he'd most likely perished the same way he did in the comics. The more pressing question is whether Petra and Billy, his closest pals, will discover what happened to him. Billy had just slain his violent father and was dealing with the aftermath of his actions, so seeing his co-conspirator bleed to death would undoubtedly affect him.
Is Jurgen Alive Or Dead?
Jurgen Denke, a specialist in toxicology and poisons, is one of the numerous new teachers introduced in Deadly Class. Master Lin is entrusted with assassinating him since he is losing faith in what King's Dominion symbolizes. Master Lin, on the other hand, is unable to kill his old buddy and instead allows him to flee the college grounds. The series never confirms whether Jurgen is alive or dead, presumably hinting at his reappearance in a later season. When the series returns with Deadly Class Season 2, then it will likely answer this question.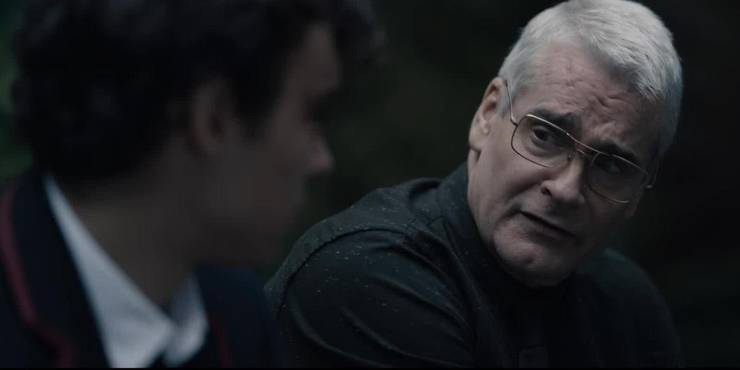 Who Will Feature In Deadly Class Season 2?
The star cast of Syfy's comic book-based drama series features MCU's Benedict Wong in the role of Master Li. Then there is Benjamin Wadsworth as Marcus Lopez Arguello, Lana Condor as Saya Kuroki, the leader of Kuroki Syndicate. The series also casts Luke Tennie as Willie Lewis, María Gabriela de Faría as Maria Salazar. And Liam James as Billy Bennett, Michel Duval as Chico.
In addition, the series also features Henry Rollins as Jürgen Denke, Erica Cerra playing Miss De Luca, and Taylor Hickson appearing as Petra. Furthermore, the series stars Siobhan Williams as Brandy Lynn, Sean Depner as Viktor. Jack Gillett appears as Lex Miller, while Isaiah Lehtinen can be seen as Shabnam. If the series is recommissioned for Deadly Class Season 2, we expect most of the cast members to return to their roles. Meanwhile, there might also be some new additions to the cast.
Also Read Krypton Season 3: Canceled By Syfy? What Are The Chances Of The Show's Revival?