It seems like Benson will be helping a young woman in Law & Order SVU Season 23 Episode 13. The woman will approach her for help after finding the truth about his birth parents. Meanwhile, Carisi and Rollins will discuss how they should move forward with their relationship. Hence, keep reading to know all the details about episode 13.
Law & Order SVU Season 23 Episode 13 Preview: What Will Happen?
The thirteenth episode of Law & Order SVU Season 23 is titled "If I Knew Then What I Know Now." A young woman will seek help from Benson after finding out about her birth parents. Meanwhile, Carisi and Rollins discuss if they should keep their relationship a secret. They will also cover the risks of taking their relationship public in the upcoming episode.
A Quick Recap!
The previous episode began with the pre-fight weight in between two champion boxers. Alves was going up against Baker during their second match. Alves broke Baker's shoulder during their first encounter, and he was looking forward to the match. Moreover, two fans, Velasco and Rollins, visited a bar to watch the match. However, Tommy never made it to the ring. Soon after, the police received a call about a body inside a van.
The officers found Tommy inside the van with his pants down as he appeared to be dead. There was also a bottle of lube and a phone by his side. The officer did not want fans to see the champion this way. So, he tried to pull Tommy's pants up. Luckily, Tommy turned alive as he woke up and coughed.
The SVU investigation came out that Tommy was sexually assaulted. The officers also found a gay app on his phone. The case became a major focus as the media got involved. Next, the officers talked to his wife, Chrissy, who confirmed that Tommy was gay. She also revealed that he was committed to his physical therapist, Phil Diaz, and was not sleeping around. Phil told the SVU that Tommy decided to come out in the ring after winning the fight. But, it turned out someone wanted to silence him before he could make an announcement. 
Elsewhere, in Law & Order SVU Season 23 Episode 12, McGrath talked to Benson about the challenges of raising teenage daughters. Rollins and Velasco interviewed Tommy's friend, Ricky, who revealed his connections with the owner of the MMA fight network, Jax Bell. Benson and Fin talked to Chrissy, which led them to a bloody trail at the back door of the building's gym. The officers also questioned Jax's involvement in the whole incident. He claimed to have put together a Rainbow Warrior campaign to support Tommy with his big announcement. However, they had an argument when Tommy decided to back off in fear of his father.
Chrissy Had An Affair With Ricky
Further, Rollins questioned Tommy's father, Duke. He had a drinking problem and used to be Tommy's trainer in the past. Duke revealed that he had cancer and only a few months to live. He tried to tell Tommy and make amends with him. Later, the team noticed some inconsistencies in Tommy's finances. Ricky received several speeding tickets in Tommy's car. However, the team wondered as to why Tommy would lend his luxury car. Chrissy confessed that she was seeing Ricky, and Tommy was aware of it. Unfortunately, Ricky had fled his house by the time the detectives reached.
The officers questioned Chrissy if she and Ricky planned what happened with Tommy. However, she revealed about giving him things so he would stick around. Suddenly, the SVU got a lead when Chrissy's credit card was used at a train station. Rollins and Velasco went to the train station and Velasco chased Ricky down and apprehended him. Ricky overpowered Velasco, but Rollins came in on time and stunned him.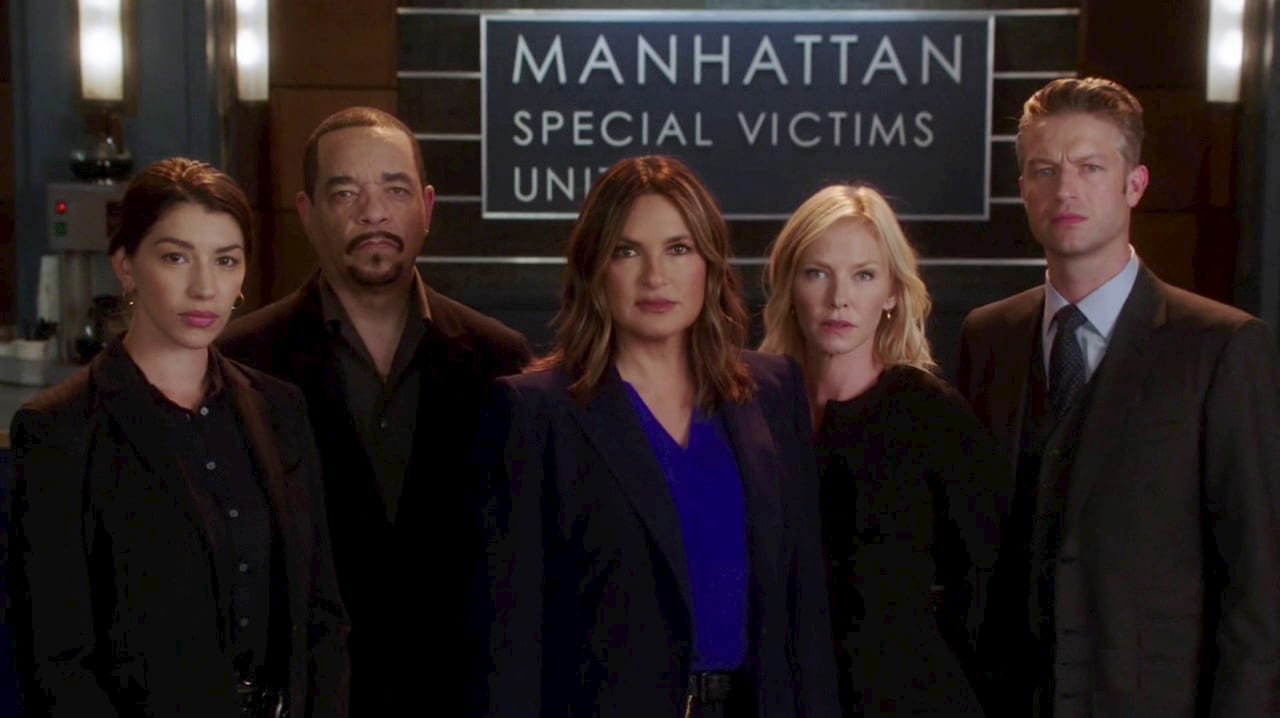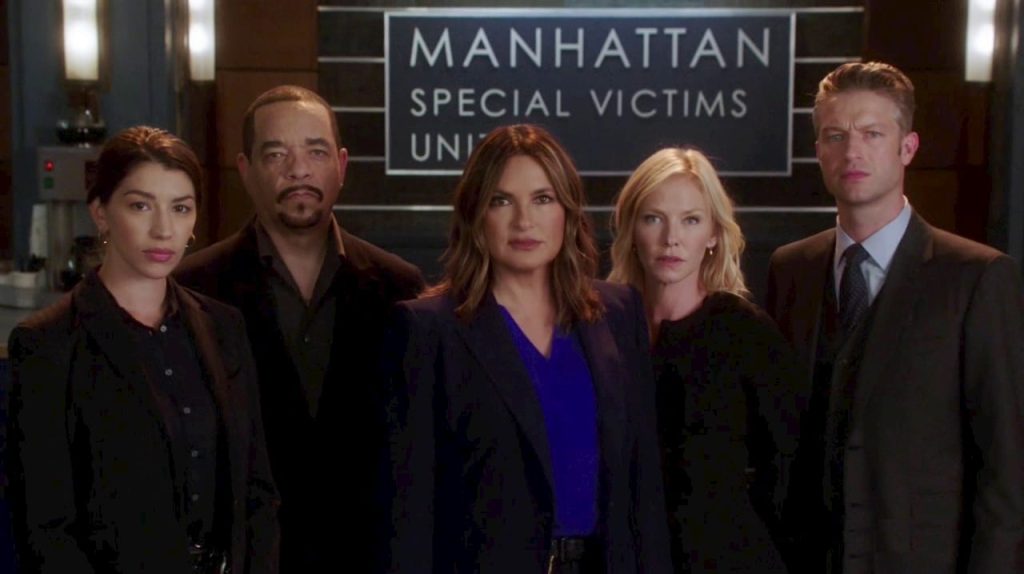 Next, the police questioned Ricky, but they discovered he had nothing to gain from Tommy's death. So, the team went to Phil, who was frustrated with Tommy. He was not ready to leave Chrissy. Phil also wanted to enjoy things like Ricky by manipulating Tommy. During a fight, Ricky ambushed them and threw a weight on Tommy's head. He fell unconscious as Ricky asked Phil to clean the gym while he dumped the body. Eventually, both Phil and Ricky were apprehended in Law & Order SVU Season 23 Episode 12.
Law & Order SVU Season 23 Episode 13: Airing Date
NBC will air Law & Order SVU Season 23 Episode 13 on February 24, 2022. The network will continue airing a new episode weekly on Thursdays at 9:00 p.m. ET. And each episode of the current season will have 45 minutes of estimated runtime.
Where To Stream The Returning Episode Online?
If you miss NBC's broadcast, you can stream the latest episode on the network's official website, Hulu, and the NBC app. Moreover, season 23 is available to stream on Sling TV, Peacock TV, Fubo TV, DirecTV, YouTube TV, and Hulu+Live. So, don't miss out on the returning episode and keep coming back for more thrilling episode previews only on Techradar 247. com.
Also Read Law & Order SVU Season 23 Episode 12: A Fighter Goes Missing Before The Big Bout! Know What's Next