It seems like Anna will put her life on the line to expose a dangerous gang leader in Chicago PD Season 9 Episode 13. Moreover, Anna will go undercover and work at Escano's bakery to find incriminating evidence against him and arrest him for the murder of three innocent victims. Unfortunately, the upcoming episode has been delayed due to the Winter Olympics. But, keep reading ahead to learn all the necessary details about episode 13.
Chicago PD Season 9 Episode 13 Preview: What Will Happen?
Sadly, NBC has not revealed the title or synopsis of the thirteenth episode. However, we know that Anna has gone undercover to expose the leader of Los Temidos. He ordered the death of three victims. Thus, Anna will do all she can to find evidence against Escano without blowing her cover.
Meanwhile, Voight and Halstead might be at odds with saving the lives of the citizens affected by growing crime in Chicago. However, Anna might find herself in a threatening situation if she tries too hard. She might need to be rescued by the team if Escano finds the truth in Chicago PD Season 9 Episode 13.
A Quick Recap!
A detective found a young man's body in a dumping yard in the previous episode. Voight and Jay responded to the detective's call and visited the location. They observed the marks on his neck and connected them to how a deadly gang named Los Temidos used to kill everyone in the past. The officers thought that they might get some answers from the dead man's cousin, as he had some associations with the gang.
However, he was found dead when the officers got there. He was killed in the same manner as his brother. They also found a car outside his house and traced it back to a woman named Blanca. She worked in a Mexican bakery chain known as Carabo. Voight and Halstead went to the bakery and met the owner, who informed them that Blanca had called in sick.
Meanwhile, in Chicago PD Season 9 Episode 12, Adam and Kim continued to look for Blanca and found her shot dead in a car. The officers traced the bullet to one of Los Temidos's killings last year. They figured that the same gun was used to kill Blanca. The team was looking for the gun while keeping an eye on the key players of the gang. Adam and Kim followed one of the gang's killers named Paco, close to the gang's leader. He was spotted taking a huge cash payment from the bakery owner. Voight and the team figured that Escano was the gang leader they were after. 
Voight And Team Retrieve The Gun And Arrest Paco
Voight sent Anna to retrieve the gun from Paco's house during the party. However, she froze after seeing someone, and Voight rushed in with the team to save her. She continued her mission and managed to get hold of the gun. However, Paco caught her snooping around and was about to kill her.
Suddenly, Voight and the team rushed in and arrested Paco. However, he refused to give up Escano and threatened Voight that Anna's life was in danger. But, Halstead used Paco's child and his ex-girlfriend, forcing Paco to confess. But, Escano did not keep anyone close enough to get him arrested. Anna went undercover and began working at the bakery. Elsewhere, Escano managed to get to Paco under police custody and killed him in Chicago PD Season 9 Episode 12.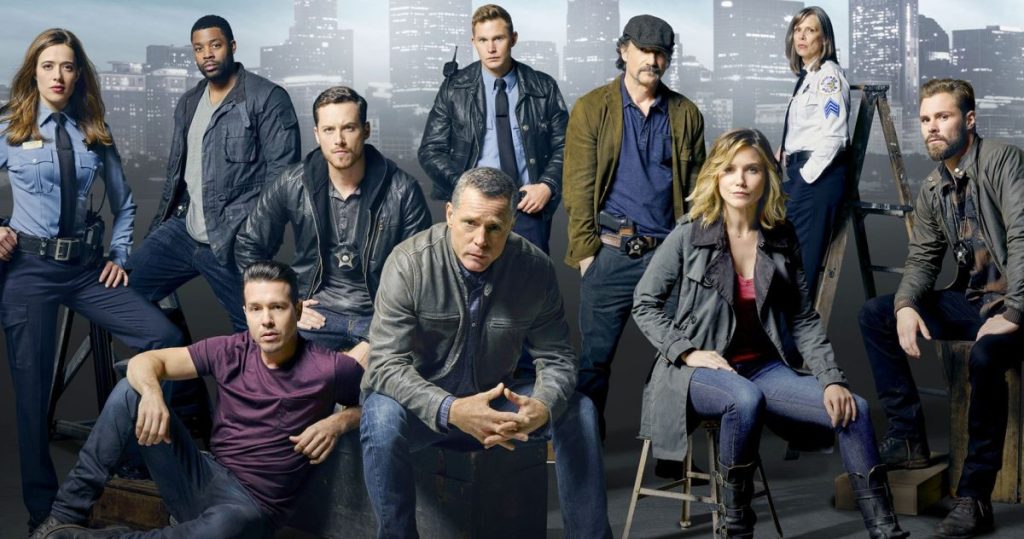 Chicago PD Season 9 Episode 13: Release Date
The upcoming episode of the ninth season will not be returning this week. The show has come to a halt due to the broadcast of the Winter Olympics. Now, NBC will air Chicago PD Season 9 Episode 13 on February 23, 2022. And, the network will continue airing a new episode weekly on Wednesdays at 10:00 p.m. ET. Also, each episode of season 9 will have around 45 minutes of estimated runtime.
Where To Stream The Returning Episode Online?
If you miss NBC's broadcast, you can stream the upcoming episode on the network's official website and the NBC app. In addition, the current season is available to view on Hulu, DirecTV, Sling TV, Fubo TV, YouTube TV, USA Network, Peacock TV, and Hulu+Live. So, don't miss out on episode 13, and stay tuned for more exciting episode previews only on gotechbusiness.com.