It looks like Owen will try to rekindle his love life in 9-1-1: Lone Star Season 3 Episode 5. He will go on a date with an influential personality in the upcoming episode. However, things might not turn out to be as he plans them. Moreover, Firehouse 126 will respond to a housefire, which will leave everyone puzzled. So, continue reading to learn all the updates about the fifth episode.
9-1-1: Lone Star Season 3 Episode 5 Precap: What Will Happen Next?
The fifth episode of 9-1-1: Lone Star Season 3 is titled "Child Care." Owen will go on a first date with the beautiful and accomplished chief of staff of the Texas Governor. However, it seems like Owen might end up messing up the date as something unexpected comes up.
Meanwhile, Firehouse 126 will be responding to a house fire in the upcoming episode. They will get inside to rescue a six-year-old girl who gets stuck inside the building. However, when the firefighters risk their lives to save the kid, they do not find anyone inside. Moreover, the arson's experts reveal no presence of the girl's remains. The police will consider it a possible kidnapping as the firefighters get involved in a complicated situation. Elsewhere, Judd will come across a teenager who will affect him profoundly.
A Quick Recap!
Carlos was in real pain in the previous episode as TK was in the hospital because of a three-week-long coma. Carlos' mother advised her to encourage him to sit next to TK and talk to him about how Carlos felt. Meanwhile, TK cooked cookies and fought with his subconscious to stay alive. Carlos overheard a couple of nurses discussing that TK could die anytime. And at that moment, Carlos lashed out at them for being negative around TK.
Finally, the episode revealed why TK had broken Carlos' heart. It turned out that Carlos made TK a half-owner of their dream apartment. TK got overwhelmed by the whole situation and decided to break up. Fortunately, TK woke up after his imaginary mother instructed him to stop dying. When TK woke up, he immediately mended things with Carlos as the duo got back together. 
Further, in 9-1-1: Lone Star Season 3 Episode 4, Grace and Billy were caught up while on their way to the hospital while she was in labor. Billy managed to relocate Grace to an abandoned tour bus. Moreover, he nearly ended up killing himself while siphoning gasoline from another vehicle to keep the heat on inside the bus. Luckily, Owen and Tommy showed up on time as Grace gave birth to a healthy baby named Charles, after Tommy's late husband. 
Meanwhile, the threatening weather came to a halt as the 126 also survived. A hefty donation of $5 million to Marjan's GoFundMe page from Cole Robertson. The donor was the father of a young girl named Paul, who was rescued by the team previously. Thus, Firehouse 126 was saved from getting demolished. Also, Gwen showed up during the reopening of the Firehouse in 9-1-1: Lone Star Season 3 Episode 4.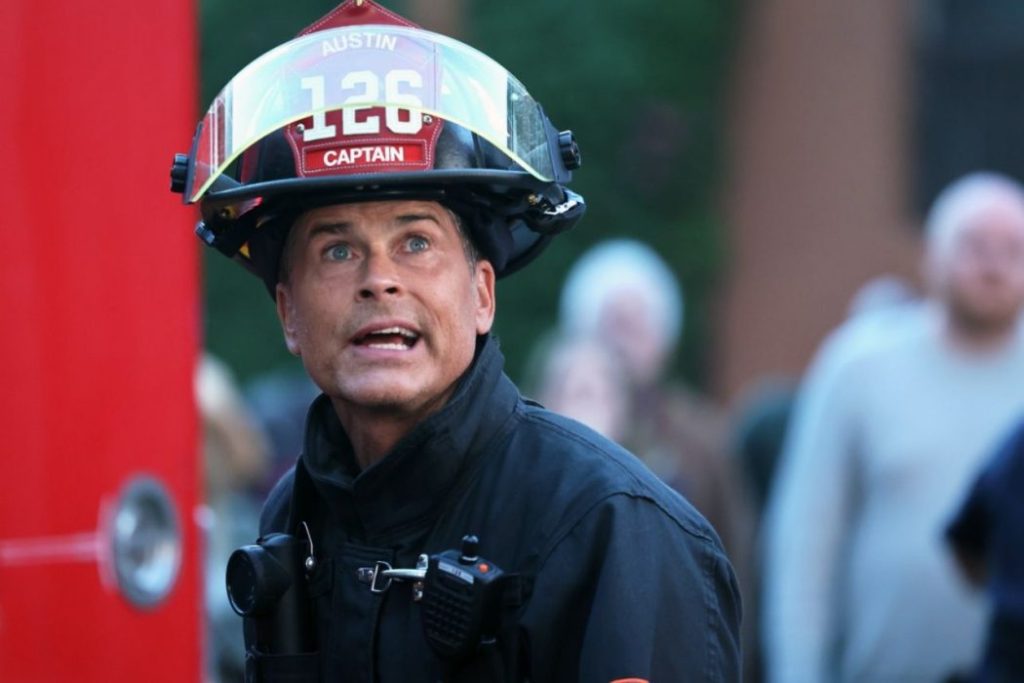 9-1-1: Lone Star Season 3 Episode 5: Airing Date
Fox will air 9-1-1: Lone Star Season 3 Episode 5 on February 7, 2022. The network broadcasts a new episode weekly on Sundays at 8:00 p.m. ET.
Where To Stream The Fifth Episode Online?
If you miss the latest episode on Fox, you can stream it on the network's official website, Fox Noe App, Disney+, and Hulu. Moreover, the current season is available to stream on DirecTV, YouTube TV, and Fubo TV. So, don't forget to watch the fifth episode and keep returning for more informative episode previews.